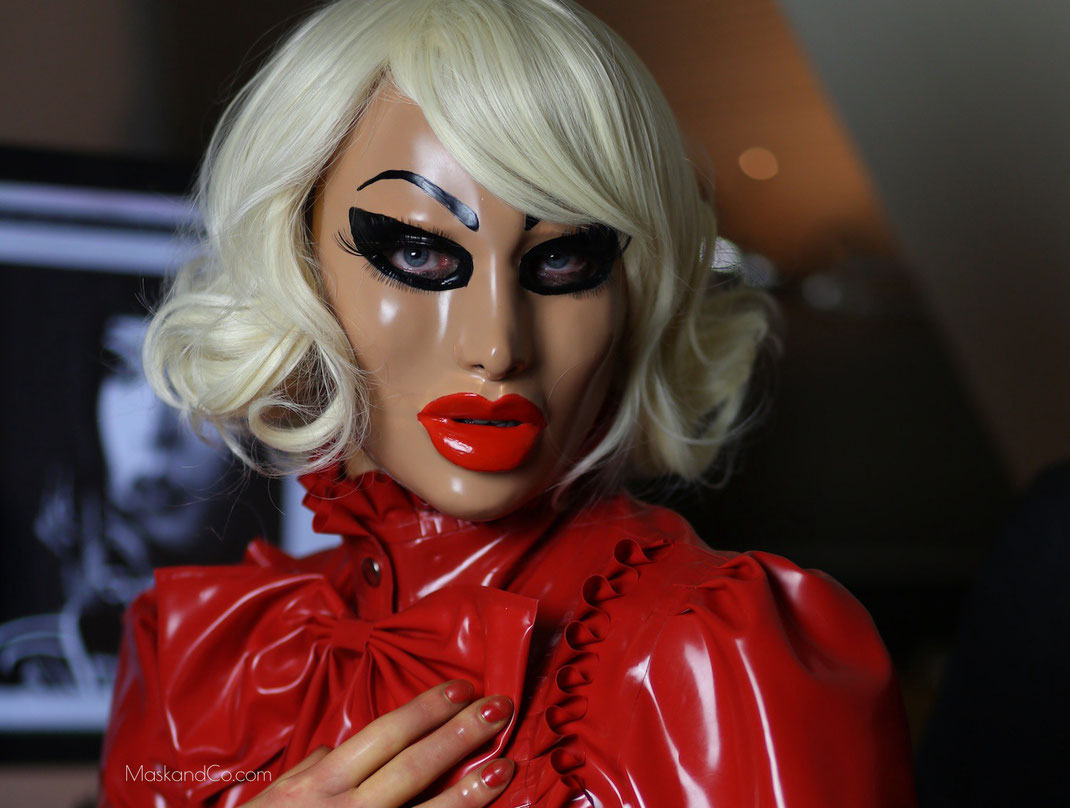 During the last weekend of April 2017, I had the unique pleasure of helping my wonderful friends at Mask & Co during the German Fetish Ball fair. They came and displayed some of the most amazing, beautiful and provocative masks in the market today. 
During the fair, I observed something amazing that got me thinking: a lot of the people that came to try the masks (and buy them) were not fetishists. These people just came looking for the possibilities a beautiful mask can provide.
From a young woman searching to create a unique look for the Ball fetish party, to a couple in their 50s searching for that playful object that would make their role playing feel completely smashing, to a man seeking to look stunning as a woman. People came to Mask & Co stand and changed their identities. Just like that.
It was amazing to look the expression of people looking at the mirror.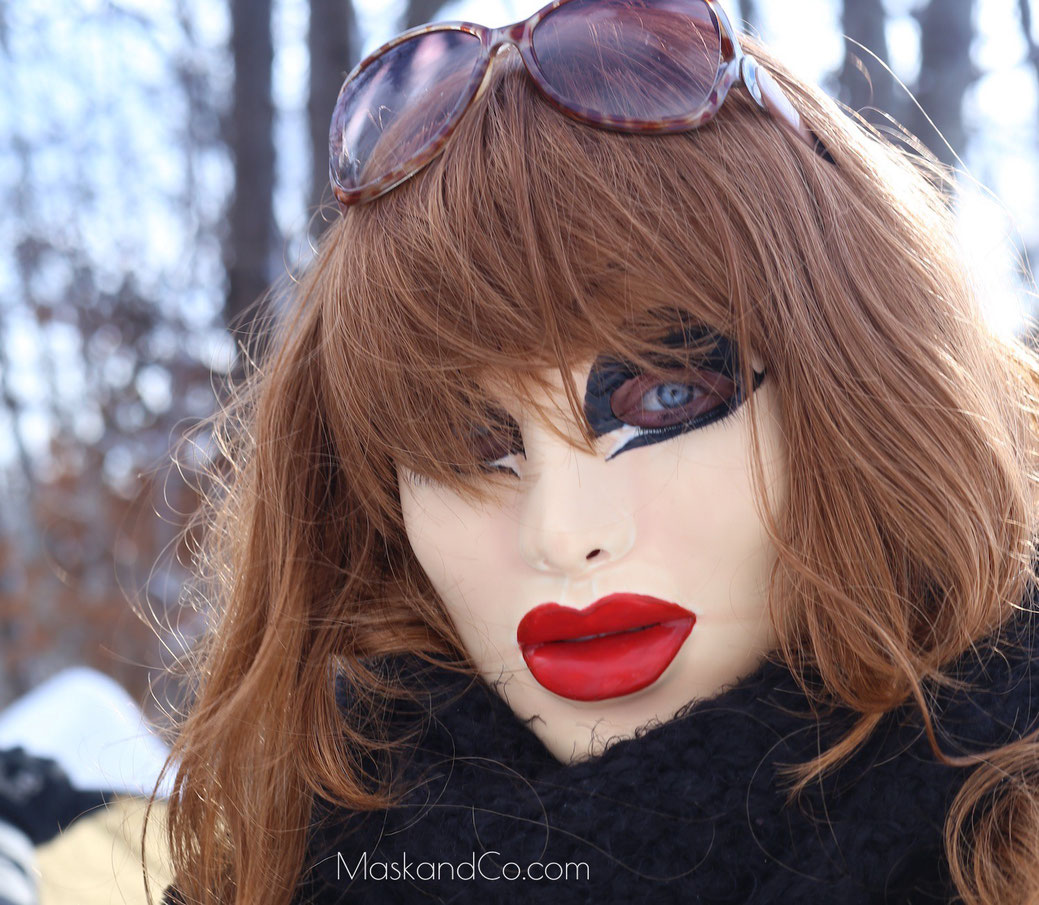 The thing is, these beautiful creations can provide endless possibilities. Add a wig, for a complete normal look. Exchange ponytails and create playful, shocking looks that will make people turn around and give you an amazed look. Add color and make up and bring your most striking features to light.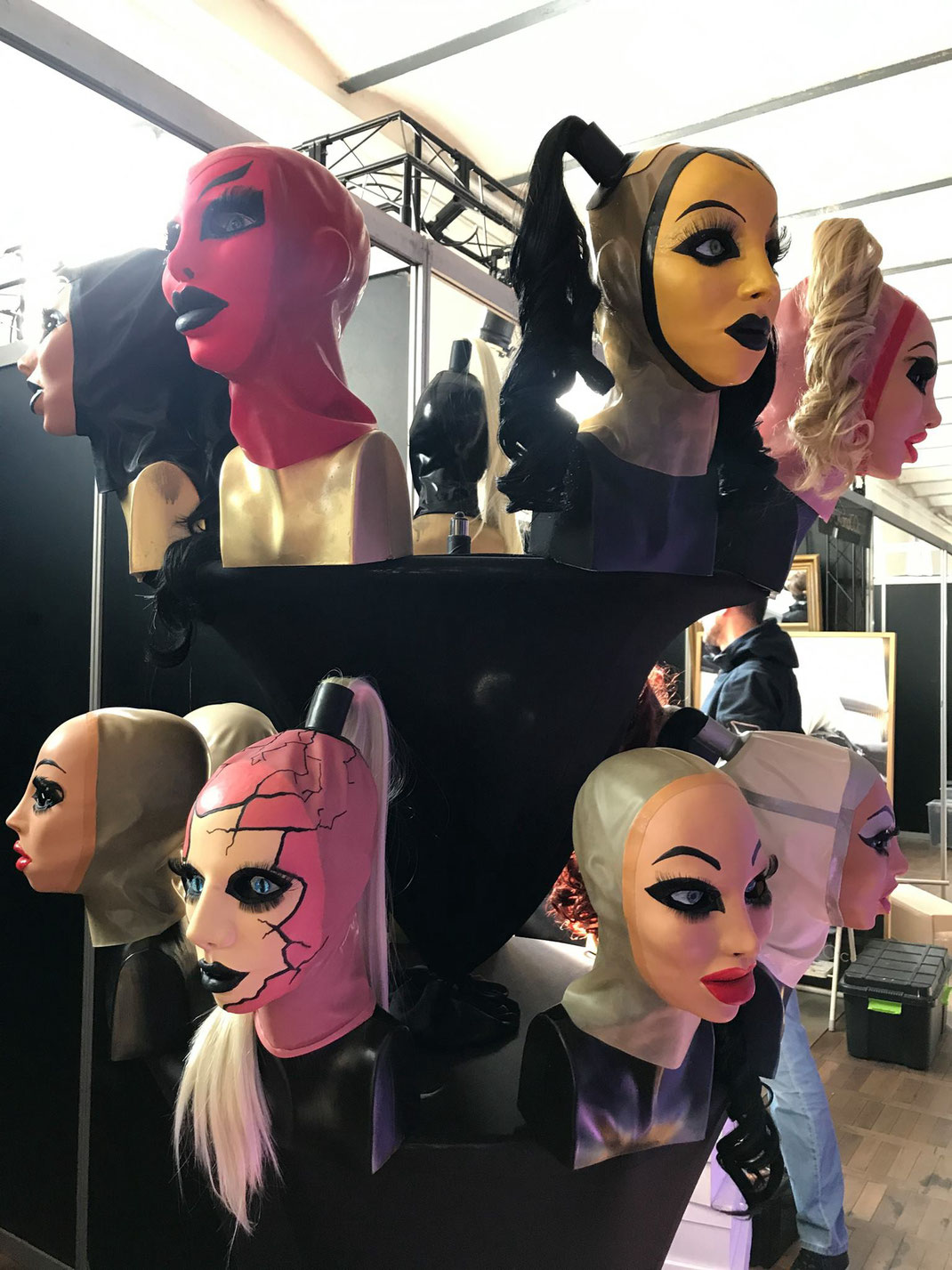 One of the people trying a mask commented on how the simple act of putting on a mask would transform her, and all the sudden all her inhibitions were gone. I sat with her for several minutes, explaining the research, work and unbelievable attention to details that Frank and Bea put into designing, creating and finishing each mask. The work involved in each mask, done individually by hand, is simply fascinating.
Another person, still a little shy to try a mask, commented on how these masks were so soft and realistic that is was hard to resist to wear one. After I told him how he would look stunning with a summer dress and long blond hair, he tried one. The result was amazing: he couldn't stop smiling. I can see that under the mask. He was picturing exactly what I just had described.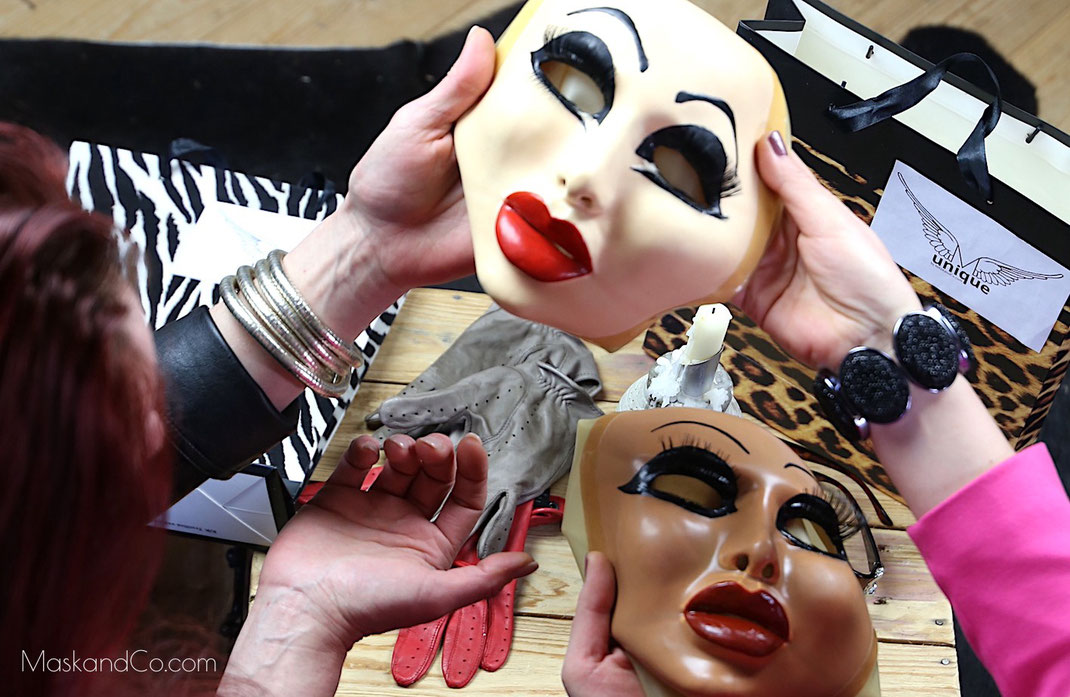 It's not surprising that masks will give you the chance to explore new things, new realities. The "new you" can become anything your imagination can bring out. A business woman, a diva, a stylish and fashionable person, a dominatrix, or simply a fun person.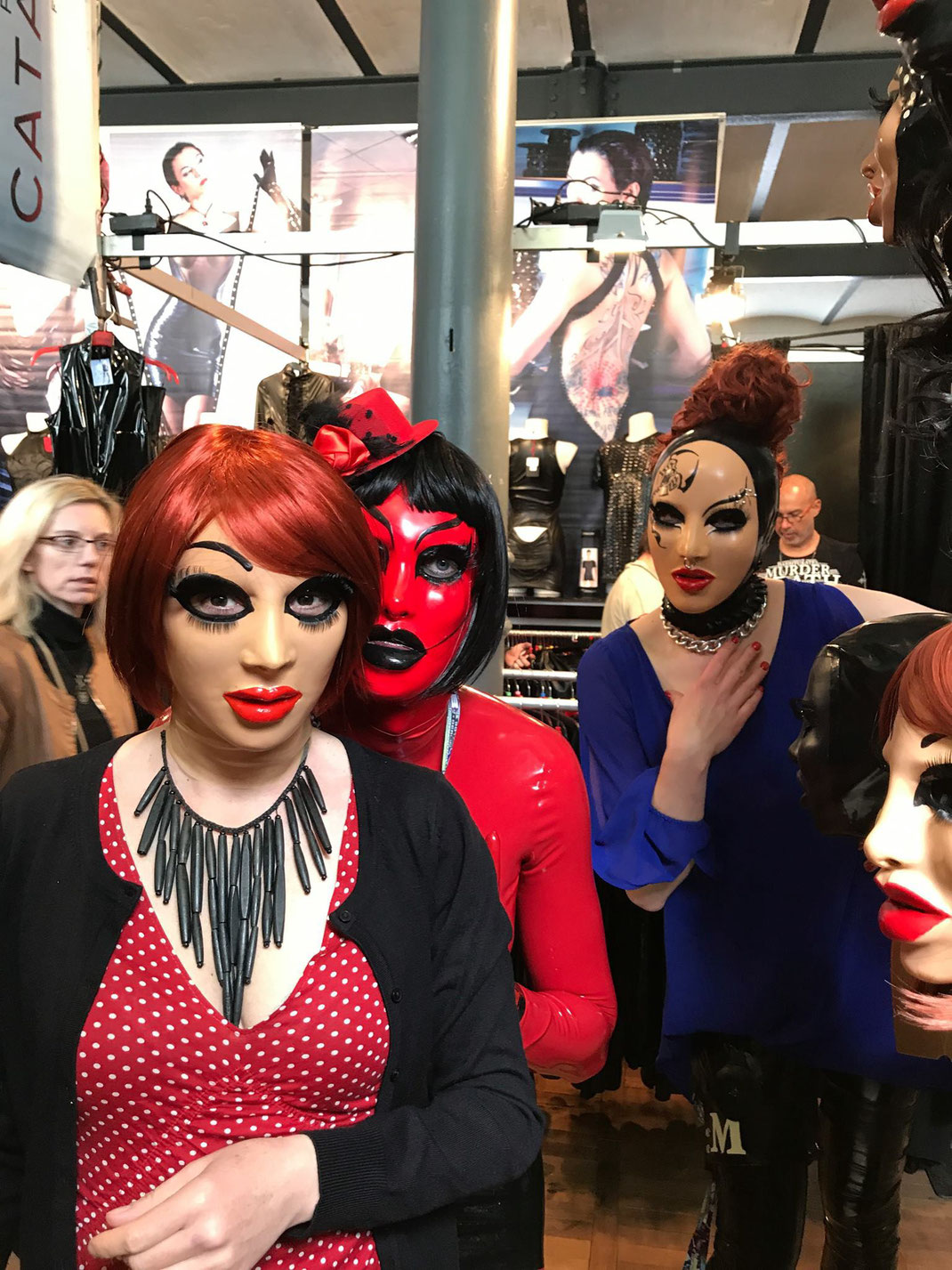 People were simply fascinated. Some really had a hard time taking the masks off, as they felt powerful, full of energy and desire.
So, why did this happen? What do these masks have that provided people with this excitement?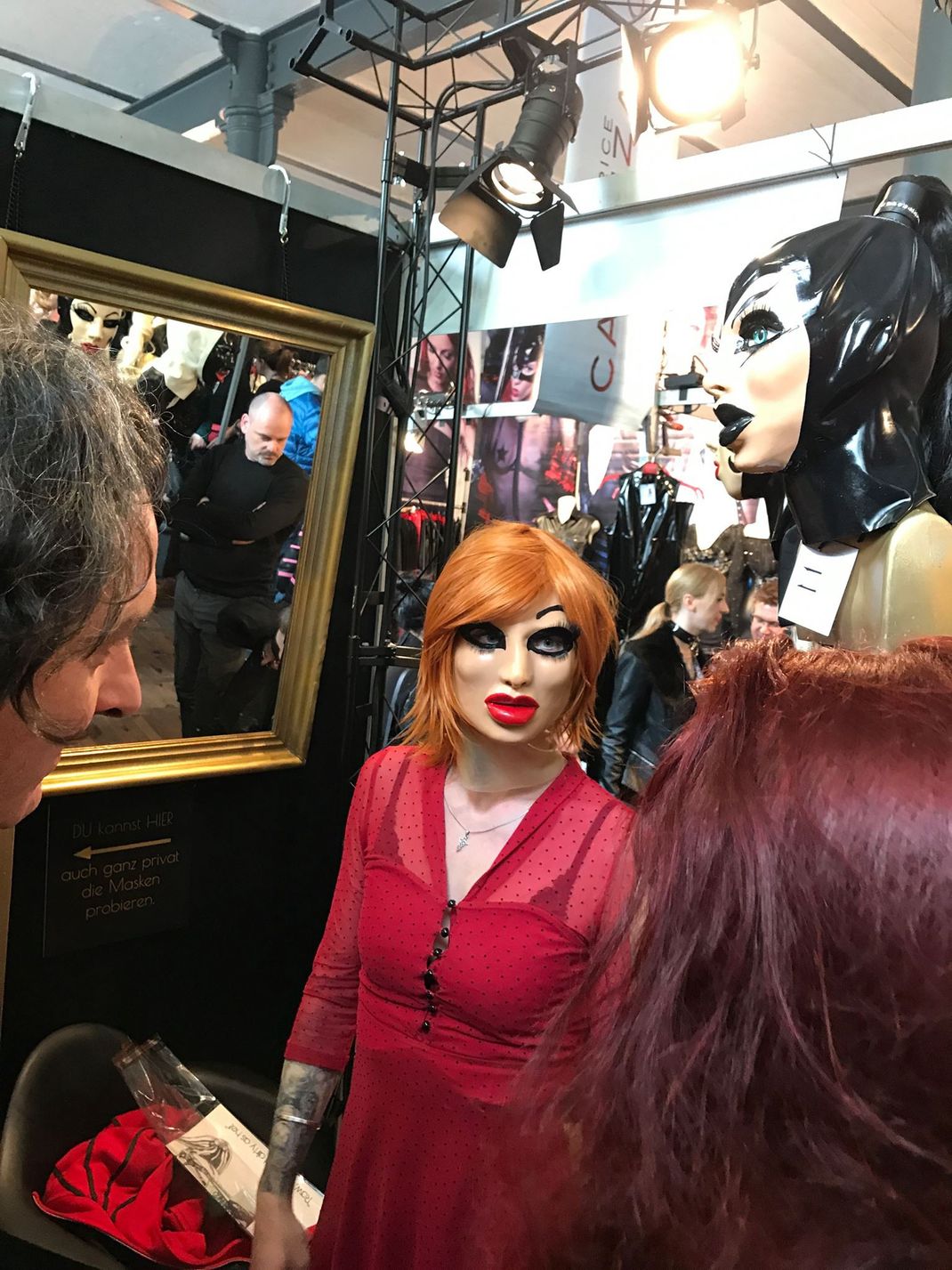 The answer is simple: they are made with incredible passion and love. Each mask is carefully built, with designs that lend themselves to many possibilities, to many playful combinations. 
Each mask is a world in and of itself. A world to be discovered, explored and enjoyed.
A world where you are the center, where you can shine!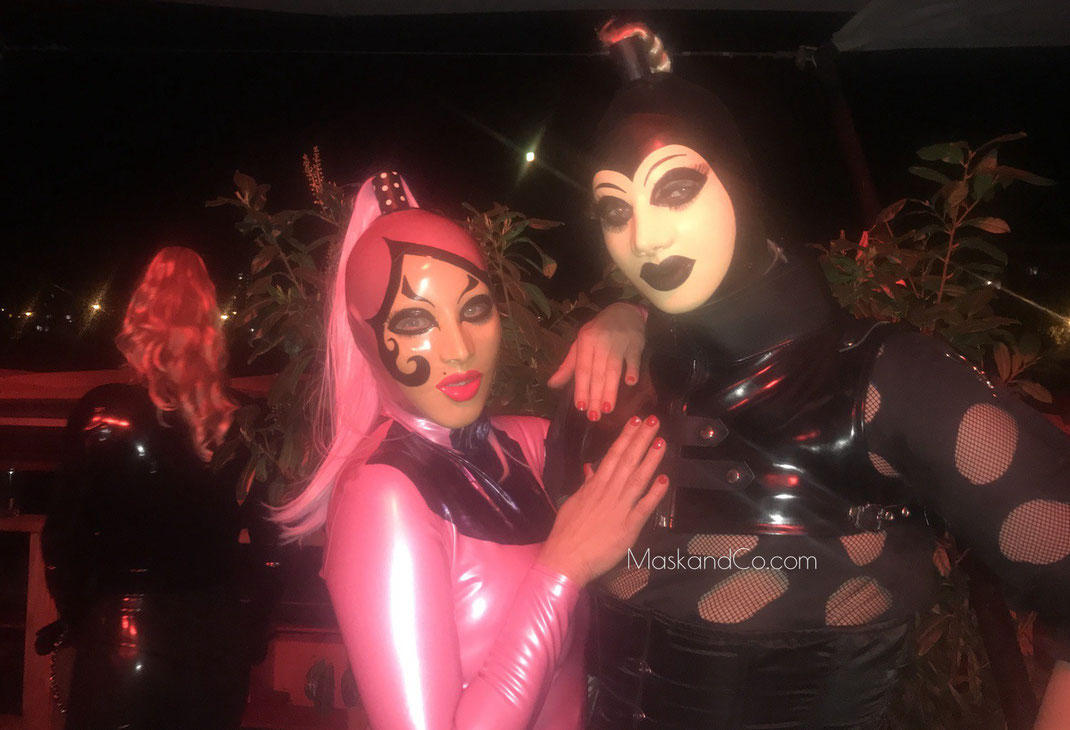 So, what unique and wonderful fantasies do you have? I know you will find an answer at Mask & Co. I know because I've seen it. Come and allow yourself to live that fantasy.
Become the most amazing you.